Prof. Ramachandra Gandhi was grandson of Mahatma Gandhi and C. Rajagopalachari. He died in Delhi on June 13, 2007. He was 70. I first met him when I joined as a student of Philosophy (Hons) at St Stephen's College, Delhi. He did not teach me formally, but he had a tremendous influence on my contemporaries and me.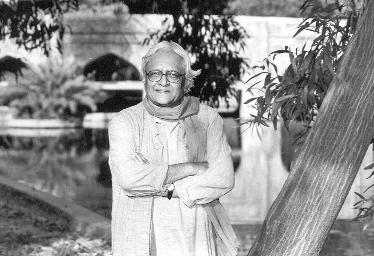 Ramu posing for me during an impromptu photographic
session at Lodhi Gardens in New Delhi.

I wrote a middle on him which was published in The Tribune on June 15, 2007. Please click here to read it.
The last time I met Ramu was to interview him about his book Munniya's Light. The interview was carried in The Tribune. Please click here to read it.