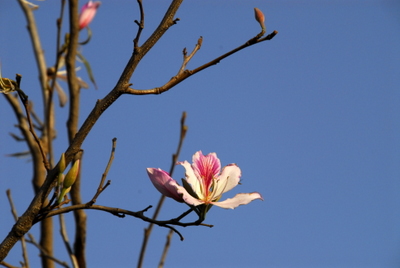 Four of my photographs were exhibited at an exhibition Chandigarh in April and Rhapsody, won a Consolation Prize in the contest held by the Department of Tourism, UT Administration, Chandigarh.
The Governor of Punjab, His Excellency Gen. (Retd) S. F. Rodrigues, presented the prize at the Govt Museum and Art Gallery, Sector 10-C, Chandigarh today. It was great to be among family and friends, many of whom were not aware of my interest in photography.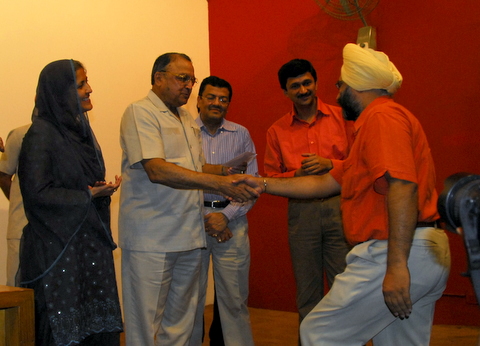 More than 660 photographs had been submitted for the contest which sought to highlight the natural beauty of the city in the month of April.
The judges did not declare the first prize in the professional category. Surinder M Dhami won the second prize, and Indian Express lensmen Jaipal Singh and Kamleshwar Singh shared the third prize. Sunil Sharma, K Sethi and Vinay Malik were given consolation prizes.
The jury comprised Prof Rajnish Wattas, Principal of Chandigarh College of Architecture, Prof Brahm Prakash, Principal of Government College of Art, and celebrated photographer Diwan Manna.
In the amateur category, Randeep Singh of International Boys Hostel won the first prize. Bheem Malhotra and Dr Shubh Mohan were the shared second prize winners in this category. I won a Consolation Prize in this category.
The abundance of talent in the city was brought home as we looked at the pictures displayed at the photo exhibition.