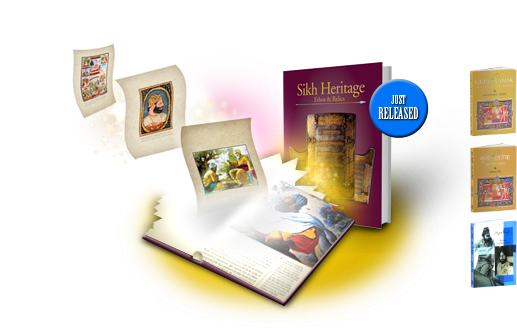 The book Sikh Heritage: Ethos and Relics, which Bhayee Sikandar Singh and I have co-authored, is now in its second print. Critics have been kind to us, readers have bought the book in large numbers, what more could we ask for?
The book was released by Mrs Gursharan Kaur, wife of the Prime Minister, Dr Manmohan Singh, on December 24, 2012, at 6 pm. The event took place in the Main Hall at the India International Centre, 40, Max Mueller Marg, Lodhi Estate, New Delhi. The book has been published by Rupa Publications India.
Sikh Heritage: Ethos and Relics explores the culture and history of the Sikhs before focusing on the relics of the Gurus, some of which were items of their personal use. They are reverentially kept by the custodians of the families which were fortunate enough to have them bestowed upon them. Important relics are housed at Bhai Rupa village and at Bagrian. The families of the Maharajas of Patiala and Nabha have significant collections, and there are also some relics kept at Bilga and Sursinghwala villages.
The custodians of the families cherish and hold these relics as sacred. They have generously allowed us to showcase their invaluable relics in this manner for the first time.