Roopinder Singh meets Ramchandra Gandhi and reviews his latest book, which reminds him of Philosophy Society meetings with the author.
Muniya's Light: A Narrative of Truth and Myth by Ramchandra Gandhi. IndiaInk/Roli Books. Pages 248. Rs 350.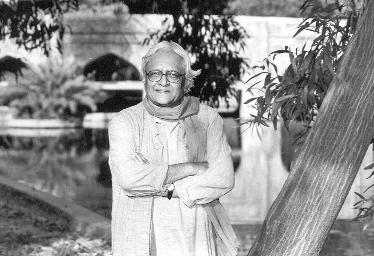 Bose Sahib, the legendary teacher, philosopher, cricketer of St Stephen's College, Delhi, often came to the college campus long after he had retired. He attended the Philo-Soc (Philosophy Society), meetings at the residence of his protege, R. K. Gupta. Among those who dropped in at 3 pm on Friday afternoons at Dr Gupta's residence were Ramchandra Gandhi, another of Bose Sahib's students, Jeet Oberoi the sociologist; Ashok Vohra and Vijay Tankha, faculty members, and many students and some guests.
Every week was a different experience, as everyone held forth on various papers presented for discussion. With a brilliant mind and a diction that flowed seamlessly, even as the language shifted from English to Urdu via Sanskrit and Hindi, Ramu Gandhi was a treat, and you were loathe to admit that you did not fully comprehend the point he was making.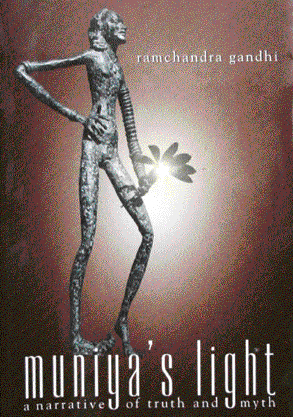 Muniya' s Light reminds this reviewer of the Philo-Soc meetings. Ravi Srivastava is Ramu, and he is not. (The character in the book graduated from the institution "across the road") and Bose Sahib's presence is felt, as he appears more than once. The novel is a story of how a 58-year-old professor of philosophy is excited at meeting Ananya, daughter of a friend, a 22-year-old Indian graduate student in America, with whom he would be flying back to India, via London, on the first anniversary of 9/11.
Ravi has known Ananya since her infancy, and the novel explores the fascinating hold she had had over him since her childhood, only now, the feelings are not just avuncular. That Ananya has flunked a test that involves fundamental questions regarding Indian philosophy gives Ramu, Nay! Ravi, the stage to come forth with a discourse on varied aspects of the teachings of Advaita Vedanta as well as those of Jnaneshwar, Ramakrishna, Sri Aurobindo, Gandhi and, above all, Ramana Maharshi. Moral episodes from the Mahabharata are narrated brilliantly and given a contemporary relevance.