Picturing Time: The Greatest Photographs of Raghu Rai
Aleph. Pages 193. Rs 1999.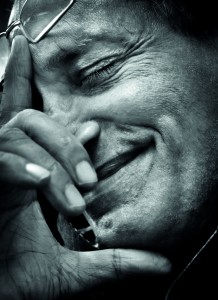 Book review by Roopinder Singh
Raghu Rai has dominated the visual narrative of Indian photography like a colossus. His photographs, seen by the masses through newspapers and magazines, have helped shape perceptions, immortalised some of the subjects and he himself has been the subject of a documentary that pictured how he takes pictures.
This compendium celebrates half a century of his work. As we go through the pages, we see various aspects of India unfurl — the death of Lal Bahadur Shastri, the travails and triumphs of Indira Gandhi, refugees from Bangladesh, monuments glorious in their crumbling…. The greyscale of these images captures various hues of a multicoloured India and its people. The vision of this photographer and his uncanny ability to connect with the moment that he freezes through his shutter is priceless.
While many readers will revel in reliving a familiar past, for others much of what is featured is history. For both, the personal observations that accompany the photographs provide a background that adds more layers to the multi-layered experience that 'reading' a picture shot by Raghu Rai is.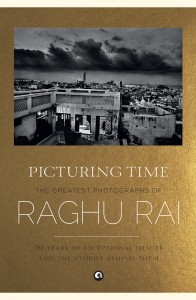 We see the transformation of the photographer and his journey from black and white to colour pictures. People change, the subjects change, but the uncanny ability to capture the moment remains a constant.
Yes, this is visual history, it is a vision captured through a camera, a collection of pictures that will draw you again, and again. Surprisingly, this is not a coffee-table volume, but comes in a handy format. It is only fair to warn you that this volume may leave you wanting to see more; if so, surely the photographer would be very glad, since he has much more to give.
This review was published in the Spectrum supplement of The Tribune on January 24, 1006