BITS ABOUT BYTES
Roopinder Singh
Facebook was banned in Pakistan recently. Now the government has restored the service. Who won, actually, nobody.
The social networking site had come under fire for a competition featuring caricatures of the Prophet Muhammad. Now, in Islam, no pictorial representation of Prophet Mohammad is allowed and such an act is considered blasphemous. No one has any doubt that the Facebook page was a blatant provocation, intended to cause controversy. The page showed caricatures of the Prophet Muhammad and other religions figures, including those from Hinduism and Christian.
The sensitivity of Islam to illustrations depicting Prophet Muhammad is well-known, more so since the publication of 12 editorial cartoons by the Danish newspaper Jyllands-Posten in 2005, which resulted in a violent and furious reaction.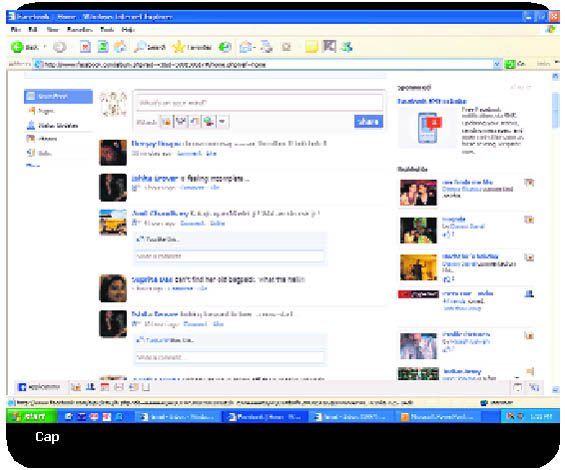 Facebook's tardy reaction to the concerns expressed by Pakistani authorities is inexplicable, since Pakistan alone has 20 million Internet users, a sizable number. It is not as if Facebook has never removed pages that offend; it does do so from time to time, more so in response to requests by sovereign nations.
To cite just one recent well-documented incident, in December 2009, Facebook shut down a fan page for Massimo Tartaglia, the man who hit Italian Prime Minister Silvio Berlusconi with a statuette of the Milan cathedral. In the less than 48 hours before it was closed won, the page had almost one lakh users.
Initially, Facebook reportedly responded to Pakistani concerns by saying that the page did not violate its policies, even though they state that "obscene content and the triggering of hate material toward any group, individual, or religion will be banned and removed".
Dialogue and engagement are always the best ways to get over a situation of conflict. Pakistan has a vibrant Internet community, and this is the time for it to show to the world that it has the intellectual and communicative skills to taken on the challenges posed by the brief ban on Facebook. Too often we condemn others and withdraw into our shells rather than explain our point of view to them.
Banning a website to block a page is often a case of over-reaction, whether it is by the Pakistani authorities who reacted recently, or the Indian attempt to ban 18 blogs that posted extremist views, after the July 11, 2006 Mumbai bomb blasts. The collateral damage, in the form of blocking legitimate activity over the Internet, is simply too great. During the Kargil conflict in 1999, India had banned the site of the Pakistani newspaper, Dawn, and action that I then criticised as a knee-jerk reaction. What is the point of blocking something that remains accessible even after it is banned?
While I criticise banning websites, I am also critical of the fact that freedom of speech is often taken to mean that anything goes. This is not so. The cyber world is an extension of the real world, it is another dimension of our normal social interaction, and as such the normal rules of conduct evolved for the civilised world do apply to it.
Thus the site that posts offensive material is, to my mind, should face the consequences of its actions. Facebook should have faced some kind of sanction for posting something that is deeply offensive to millions of people.
Many of the Internet companies were started by geeks at a very young age. The world does not conform to their idealist and somewhat restricted view. The success and tremendous growth of these companies brings makes them a great force with incredible power to change and indeed sometimes redefine social borders in the world. Along with this comes responsibility and the need for caution.
Facebook.com is the leading Website in the world with 540 million unique users, according to Google, its rival. Facebook, reached 35.2 per cent of the total Internet population, and racked up 570 billion page views. Google's new DoubleClick Ad Planner 1000 list places Yahoo.com, at number two, with 490 million unique visitors.
This is the time for Facebook to grow up. It is already under a fair deal of pressure regarding its privacy policy. People speak of Facebooking rather than e-mailing. The post their status, pictures, favourites, in fact major slices of their whole life, on Facebook. They are thus entitled to know that their privacy is in safe hands, and that the website they are entrusting so much to is a responsible one.When we ask someone to be responsible, we also tell them to have a sense of right and wrong, and to set some boundaries. That's what grown up behaviour is. Google is only six years old in the conventional sense, but in Internet years, that's a long, long time.
A message to Mark Elliot Zuckerberg, the 26-year-old founder of Facebook-Grow up. Your baby has grown. Please give it the wherewithal to negotiate the world it is growing up in it. A message for governments that ban Facebook and other social networking sites-don't shoot the messenger, social networks reflect society, and if you have conflicts, engage those you are in conflict with, banning them just doesn't work.
This article was printed in the Lifestyle section of The Tribune on June 1, 2010.
You may also like to read my previous columns by clicking here.