Faster, bigger, slimmer, slicker and sharper, the new iPhone5 is familiar and packs a punch
Roopinder Singh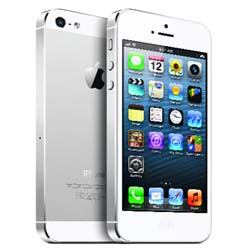 iPhone5
YOU want it, he wants it, she wants it, everybody wants the new Apple iPhone. Someone even reportedly paid Rs 1.35 lakh to get it in New Delhi, since it has not been launched in India yet. But even in the select countries where people were offered the new iPhone first, they queued up for ages to get the iPhone 5, they spent nights waiting outside the store so that they could get the bragging rights of being the early adapters of the latest offering from the Planet Apple. A record 50 lakh people bought the smartphone within the first three days of its launch.
Even as the demand exceeded the supply and customers in the US, Australia, Canada, France, Germany, Hong Kong, Japan, Singapore and the UK were clutching their iPhones and showing these off, shares of the world's largest company actually fell. Now it turns out that the 50-lakh sale is a record for any phone, but it is just 10 lakh more that the iPhone 4S launch figures of last year! And yes, the Apple stores did run out of phones to sell.
It had to be a magnet for the posh crowd in New Delhi's Khan Market, where it has been reported that the latest iPhone was sold in the black market for 1.35 lakh! All so that the person concerned could have it sooner than anyone else he knew.
What's new
Now, what exactly is iPhone5? What does it have that others don't? Compared to its predecessor, the iPhone 4S, it has a bigger screen, 4-inch screen compared to 3.5-inch; is thinner, just 7.6 millimetres; and weighs less, only 112 g. It has the highest resolution of pixels per inch (326), giving it a 1136 x 640 resolution. Apple's new processor chip, the A6, gives double the performance, and it is 22 per cent smaller than the processor used in iPhone 4S. The camera has been upgraded to 8-megapixels. It has a software that lets a user take pictures in panoramic views, by simply turning the camera through the scene. Simply put, the new phone is bigger and better than its predecessor.
It can run on 4G or long-term evolution (LTE) networks, which can give up to 100 megabits per second. This service is, of course, not available in India, and thus the feature is of little use here. There is also some talk of the 4G in India being different from the international standard adopted by Apple.
A new iteration of the Apple operating system, the iOS promises "more than 200 new features to make the things you do every day even better". Some of these things have not delivered on these promises, but we will come to that later.
Other contenders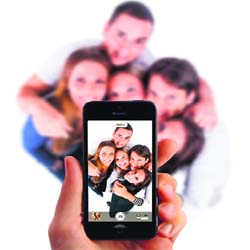 How does it compare with other smartphones? Android phones have been spoiling Apple's pie in the smartphone market. The US giant has fought a cross-continent running legal battle with its rival Samsung, which beat the iPhone by launching its Galaxy S III. It has a quad core processor, also comes with an 8-megapixel camera and has many more features than Apple. It has a bigger screen, 4.8 inches, although the iPhone5 scores with a better resolution and brightness (see box).
HTC One X, an offering by the Taiwan-based HTC group, also offers a good futuristic phone with a bright 4.7-inch screen, although it comes without the quad-core processer. It lacks the removable battery of a Galaxy S III, but like its Korean counterpart, offers expandable memory.
Bugs & issues
"Nothing is perfect," as even Apple fans have had to find out from time to time, especially around the time that they get a new device. Apple, with a history of combat with Google, decided to ditch Google Maps and replace it with its own Apple Maps. While it has some flashy new features, it has also got many bugs, including mislabelled cities and its inability to locate addresses. So widespread were the protests on this issue that Apple had to issue a formal apology, with its CEO Tim Cook admitting that the new maps app, "fell short" of the company's standards, and recommending rivals, including Google.
Other relatively minor grouses include the phones getting scruffed, the black ones more than the white ones, although the latter suffer from the so-called leaky light problem. Some light leaks out of the top right corner of the phone's screen. Some users have complained about WiFi connectivity, battery consumption etc, but this is often the case when you have so many users with high expectations.
The buzz
India is in the third phase of Apple's iPhone5 list, and it is expected to arrive around Diwali. If New Delhi's Khan Market has it, then why can't Mumbai's Heera Panna Market, too have it? Both are more expensive than, says a techie, flying to Hong Kong, picking up a phone and travelling back. For the armchair early adopters, websites like eBay.in and Olx.in, already have phones people want to sell, for more than ~ 58,000 (16GB) at the time of going to press.
Or you could just wait and celebrate your Diwali in style with your new iPhone5, take photographs with the new camera, and thus make sure you are seen with the latest kid on the block.
The edge
Apple Maps: A costly embarrassment for Apple.
Facebook integration: Much appreciated online.
Panorama: Shoot up to 240 degrees.
Passbook: A digital wallet.
App Store: Redesigned and better.
VIP List: User-designated e-mail priority filter.
This article was published in the Trends section of The Tribune on October 13, 2012